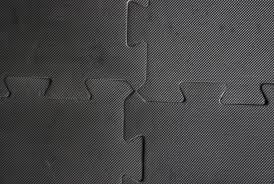 Our mats are 7/8" EVA agricultural grade thick air infused rubber matting which interlocks for stability providing your horse with unrivalled protection and comfort as well as extra cushioning, as compared to standard stall mats.
The mats are specifically rated and sealed from moisture (urine), which limits cross contamination. They are power washed with SynBioNtAg wash, and then disinfected with Santi-T-10, which has veterinarian approval.
The stalling surface with ESMR mats absorbs and distributes the horse's weight over a large surface area, which has a textured surface for slippage thus eliminating strain on the horse's ligaments, tendons and joints. We also disinfect your whole stalling surface as a courtesy; protecting your horse as well as your investment.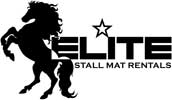 Protects Your Athlete!